About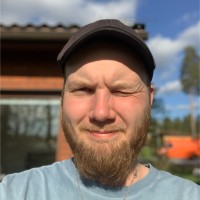 Teo Selenius
Guitar & Vocals
OSCP, OSCE, OSWE, CKS, CIPP/E
I'm Teo Selenius, a humble countryside hacker from Finland. I'm equally keen on building stuff and breaking stuff.
I work with dev, tech, security and privacy at Snowfox and as a side project I work on Hakatemia, a Finnish cybersecurity online learning platform (www.hakatemia.fi).
I don't really update this blog anymore but I'm keeping it here in case someone finds it useful.